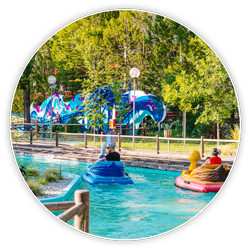 Born in the nineties, the park extends
over a green area of over 25,000 square meters.
With its 15 rides, Parco Junior, is the fun place in Lignano Sabbiadoro for families with children of any age.
Parco Junior is not only in the individual attractions present but also in the creation of a healthy and clean place.
A few steps from the park is the main bus station. Parco Junior has a large parking area reserved for its guests.